Fancy buying some of Betty's Hot Pot from Coronation Street?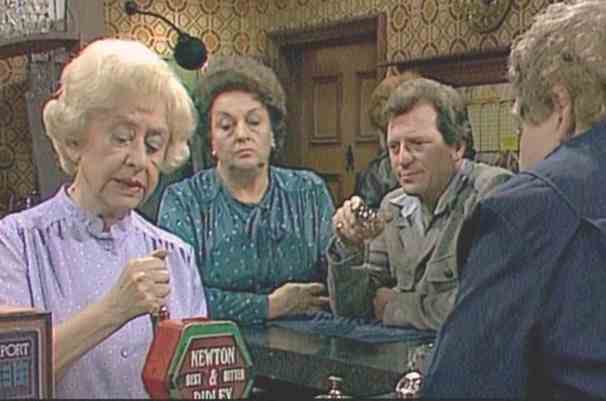 While Eastenders was tarting about making live shows and cracking open Bradley's skull like it was a soft boiled egg being hit with a monkey wrench, Coronation Street is going to get you fat and pissed.
Yep, retailers will be able to stock Cor­onation Street-branded products to mark the 50th anniversary of the ITV soap.
This means you'll be able to get so drunk that you go blind in your ears on Newton and Ridley ale (made in association with JW Lees) and then soak up your crushing hangover the following morning with a portion of Betty's Hot Pot.
Holland's Pies is taking care of the food side of things and will make the range of Corrie grub available in supermarkets.
The products are part of ITV Global Entertainment's plan to make the anniversary a key marketing, promotional and licensing platform this year.
Of course, this means that all these releases will be promoted through adverts, presumably online and on the television box machine.
That's not all Corrie will be pushing though. As well as a 'Best of British Brands' promotion with Warburtons, Typhoo and Imperial Leather, from next month, fans of Coronation Street will be able to play a Nintendo Wii game featuring their favourite characters.
Rumour has it that the game will be a Mortal Kombat style gore-fest and gamers will be able to play as a host of classic characters from the soap. One clip seen at the Bitterwallet office saw a collective dry-wretch as it appeared to show Bet Lynch hoiking Emily Bishop's head off with her labia, leaving the veteran actress decapitated with her spine swinging freely from the skull.
Another screengrab appeared to show Rita Fairclough being impaled in a pit of spikes after being torched by a naked Curly Watts. Should be good fun, eh?