Debenhams: Gifts for the broken hearted and jaded divorcee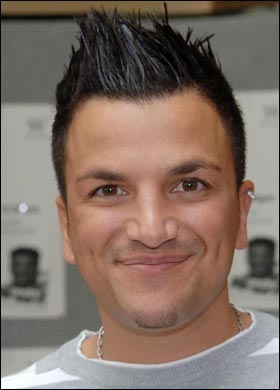 You may well be used to seeing Debenhams filled with cooing soonlyweds eyeing up things to make their romantic toast with... weighing up whether to buy some dish which they can share their first casserole... all that sickly tripe.
For the misanthrope, you'll be glad to know that Debenhams could well see an influx of men in stained trousers weeping over picture frames and feebly blubbing "I could've changed" at strangers... women falling to their knees and clutching their stomachs and wailing "HE WAS SUPPOSED TO BE THE FATHER OF MY CHILDREN! I WANTED TO GIVE MY LIFE TO THAT BASTARD!"
Yep. As well as selling duvet covers to couples, Debenhams has unveiled a divorce gift list service to encourage separating couples to ask their friends to pay for the crap they lost in the break-up to help aid their new singledom.
"With so many couples now living together before they marry, the wedding gift list concept is now regarded as more of an upgrade service, rather than stocking up the first home with the basics," said Peter Moore, head of retail services at Debenhams.
"However, a divorce means that one partner will be leaving their marital home and therefore be left without any essentials in their new house."
So you, dear reader, could well be asked to pay for someone else's failings.
Apart from cans of cheap lager and microwave meals, what will the divorcee need? Well, Debenhams expect cookware, cutlery, crockery, glasses, bedlinen, towels, small electrical goods (toasters and microwaves), as well as non-iron shirts, large plasma screen TVs and computer games to be popular. Look at that list. That's a list aimed squarely at men isn't it?
They should sell bin-liners as well. Every bloke who has ever been chucked out of his house has always been spotted hauling his entire wardrobe in binbags.
Apparently, this type of thing isn't a weird idea at all. Over in America, they've got these things called 'divorce parties' which, of course, are making (small) inroads over here. This trend of being joyous about a failed relationship has seen lawyers handing out 'divorce vouchers', cake makers baking divorce sponges and, a show in Brighton called Starting Over which is like a motorshow, expect the cars have been replaced by humans with puffy eyes and B.O. problems.
Apologies to anyone recently divorced, or in the case of J. Hamnet from Manchester, your imminent divorce proceedings when you find out your wife's been having it off with that lad from the gym.
[Guardian]