Dormant account? You've got 'til summer to get your money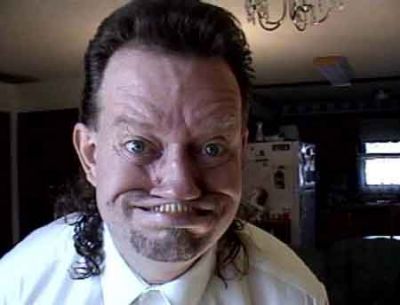 Do you have a bank account that you never use? Do you have some money in it? Had you forgotten all about it until it was mentioned just then? Well, if so, you're being advised that, should you have an account that's been untouched for at least 15 years, you should get your cash before the government takes control of it.
Basically, in Alistair Darling's pre-budget report, the chancellor announced details of the new central reclaim fund which will hold unclaimed assets from dormant accounts.
It'll be managed by the Co-operative Financial Services (CFS) under the Financial Services Authority. The premise of this is to return assets to their owners if they come forward and reinvest the remaining money in a range of charitable causes. You've got 'til summer.
"The reclaim fund will ensure there will be money available to enable customers to reclaim their account monies at any time," says Neville Richardson of CFS. "It will also ensure that any money not needed to fund reclaim applications will be passed to the Big Lottery Fund for distribution to good causes."
According to those robbing shits from the banks and building societies, there could be as much as £400m in dormant accounts. During the development of this process, finance companies and the National Savings & Investments (NS&I) lot have been trying to reunite customers with their cash.
Of course, you don't have to wait around in the hope that your bank or building society to get in touch with you to give you an unexpected windfall.
"Any attempt by providers to match savers with their forgotten funds should be applauded," says Kevin Mountford from price comparison service moneysupermarket.com. "But savers shouldn't wait to be contacted, as there are a number of ways in which you can check for lost accounts yourself."
There is mylostaccount.org.uk which aims to reunite you with your cash or indeed, simply let you know about that account you forgot all about. That seems as good a place as any to start your search. A lot of money has been reclaimed via the initiative in the two years that it has been running.
To launch a search, you need to include as much detail as you can in the online form; you should hear back within three months. Of course, you'll need to be able to prove who you are before you can get any money.
For more information you can visit the aforementioned site, or go to bba.org.uk, bsa.org.uk, nsandi.com and direct.gov.uk/dormantaccount.
Once you get your money out, you can spend it on beer, new undercrackers, knuckledusters... anything you like. Of course, if you leave it, it could end up going to a charitable cause. Whether a third party (regardless of who it is) should be allowed to take your money and run with it without asking is another article altogether. For now at least, get cracking and see how many pennies you can lay your hands on.
[Guardian]